February 17, 2012
The Alma Mater Statue at University of Illinois Takes a Spa Year.
Posted by Christine Hurt
If you are an alumni of the University of Illinois, then the Alma Mater statue probably has a special place in your heart.  I merely have the privilege of teaching here, and I love this statue, which welcomes you to campus.  The words on the base of the statue send shivers:  "To Thy Happy Children of the Future, Those of the Past Send Greetings."  Alma Mater gets decorated for graduation, holidays, etc., and children young and old climb all over her.  So, Alma Mater is going off-campus for some refurbishing.  We will miss her until she returns.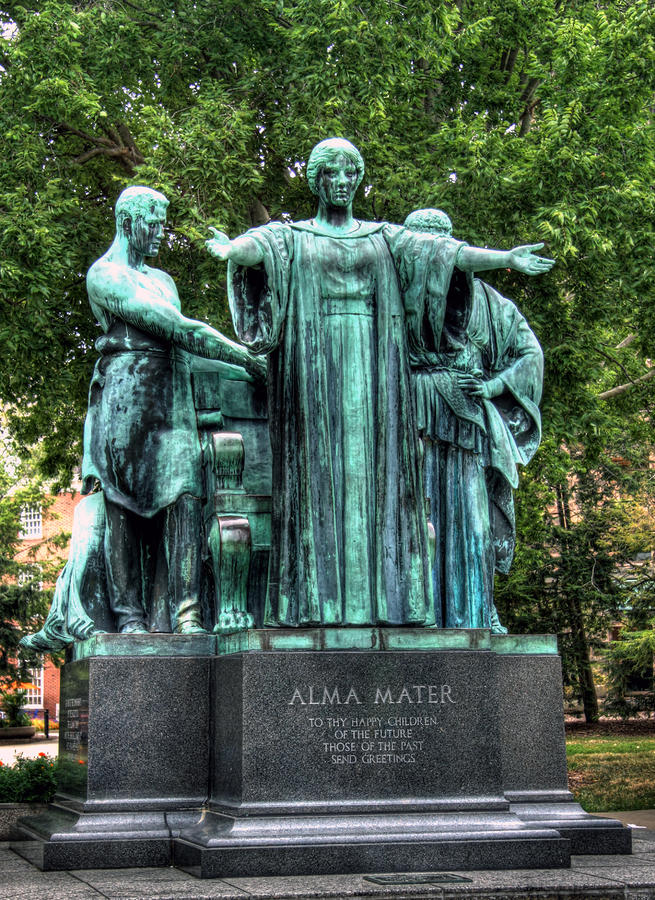 Bloggers
Recent Comments
Popular Threads
Search The Glom
The Glom on Twitter
Follow The Glom on
Archives by Topic
Archives by Date
January 2019

| Sun | Mon | Tue | Wed | Thu | Fri | Sat |
| --- | --- | --- | --- | --- | --- | --- |
| | | 1 | 2 | 3 | 4 | 5 |
| 6 | 7 | 8 | 9 | 10 | 11 | 12 |
| 13 | 14 | 15 | 16 | 17 | 18 | 19 |
| 20 | 21 | 22 | 23 | 24 | 25 | 26 |
| 27 | 28 | 29 | 30 | 31 | | |
Miscellaneous Links